The POSEIDON pilot projects and activities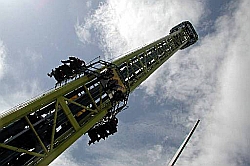 Pilot projects and new initiatives were the driving force to meet particular needs in the POSEIDON partner areas. They helped establishing new neighbourhood management units and improving the quality and scope of existing neighbourhood management policies. All the local pilot activities implemented in each area were linked to the
3 POSEIDON co-operation themes.
Beginning in July 2004 the POSEIDON pilot projects started to be prepared on the local level. The area specific implementation in each partner area was realised between July 2005 and December 2006.
Local activities in each area mainly focused on actually implementing area-specific pilot projects, which tested new working methods or apply successful and transferable project modules.
The participatory approach, adopted to elaborate area-specific action plans for pilot projects, also improved co-operation among local stakeholders and stimulated direct participation of target groups in deprived neighbourhoods.
The inter-regional co-operation process tackled particular needs and problems in deprived neighbourhoods of the POSEIDON partnership.
The topics of the POSEIDON pilot projects covered a wide range of initiatives in each partner area.
Vienna
Amsterdam
Genoa
London-Haringey
North Kent
Stockholm